ジオ神戸中山手通
Geo Kobe Nakayamatedori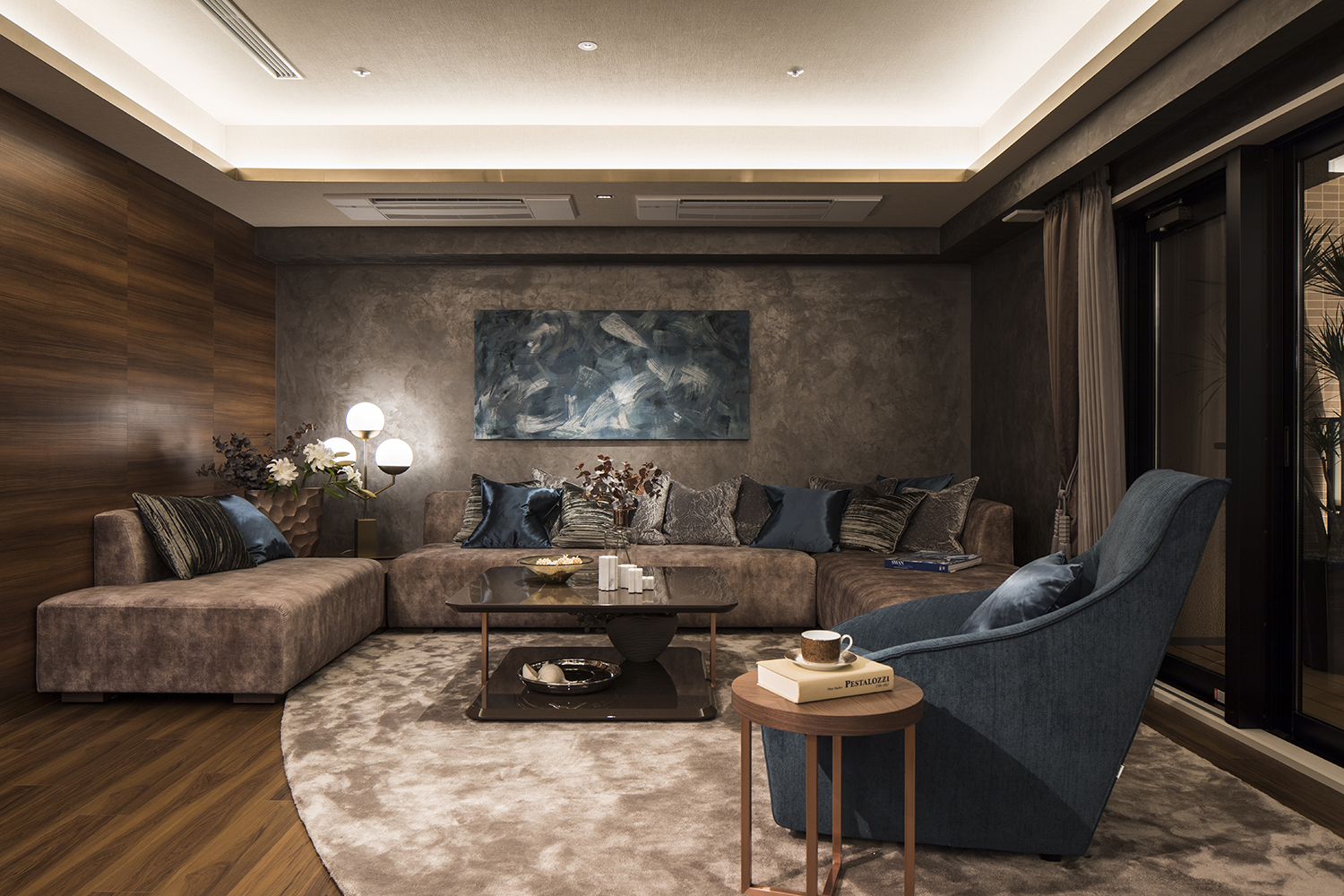 オーナー:
阪急阪神不動産株式会社、野村不動産株式会社
Owner:
Hankyu Hanshin Properties Corp., NOMURA REAL ESTATE DEVELOPMENT
インテリア・デザイン:
KANN DESIGNING OFFICE
Interior Design:
KANN DESIGNING OFFICE
ライティング・デザイナー:
WORKTECHT CORPORATION
Lighting Design:
WORKTECHT CORPORATION
"旅"をテーマに、対象とする世代を考えた二つのモデルルームです。
色は"ブルー"、素材は"真鍮"をキーに、照明とインテリアの計画を同時に進行して決めていきました。
調光システムDALIの採用により、細かいシーン設定の把握が必要でしたが、照明デザインが入ることによって空間の仕上がりが大きく変わります。
住む人がストレスなく過ごせる空間のために、照明の重要性を意識したインテリアデザインを提案していきたい。
どのような空間においても、照明デザインの存在が特別なものではなく、もっとあたりまえのものになっていって欲しいと思っています。

GEO NAKAYAMATE is a model room project that using "VOYAGE" as the concept for 2 various generations. The lighting and the interior plans were designed at the same time. And for the main color, we chose "Blue", for the main material, we chose "Brass".
Although we need to spend more time on realizing and controlling for the details of lighting-scene setting by using DALI control system, the result of the overview of the space is much better with it in. Therefore I feel having the lighting design at the beginning of the project is essential. My proposal for the interior design is to emphasize the importance of the lighting in order to provide a stress-free space for the users.
In the future, I hope that everyone will feel having the light designed in the space is very common, just like the air is in everywhere.

横浜ベイシェラトン ホテル&タワーズ
Yokohama Bay Sheraton Hotel & Tower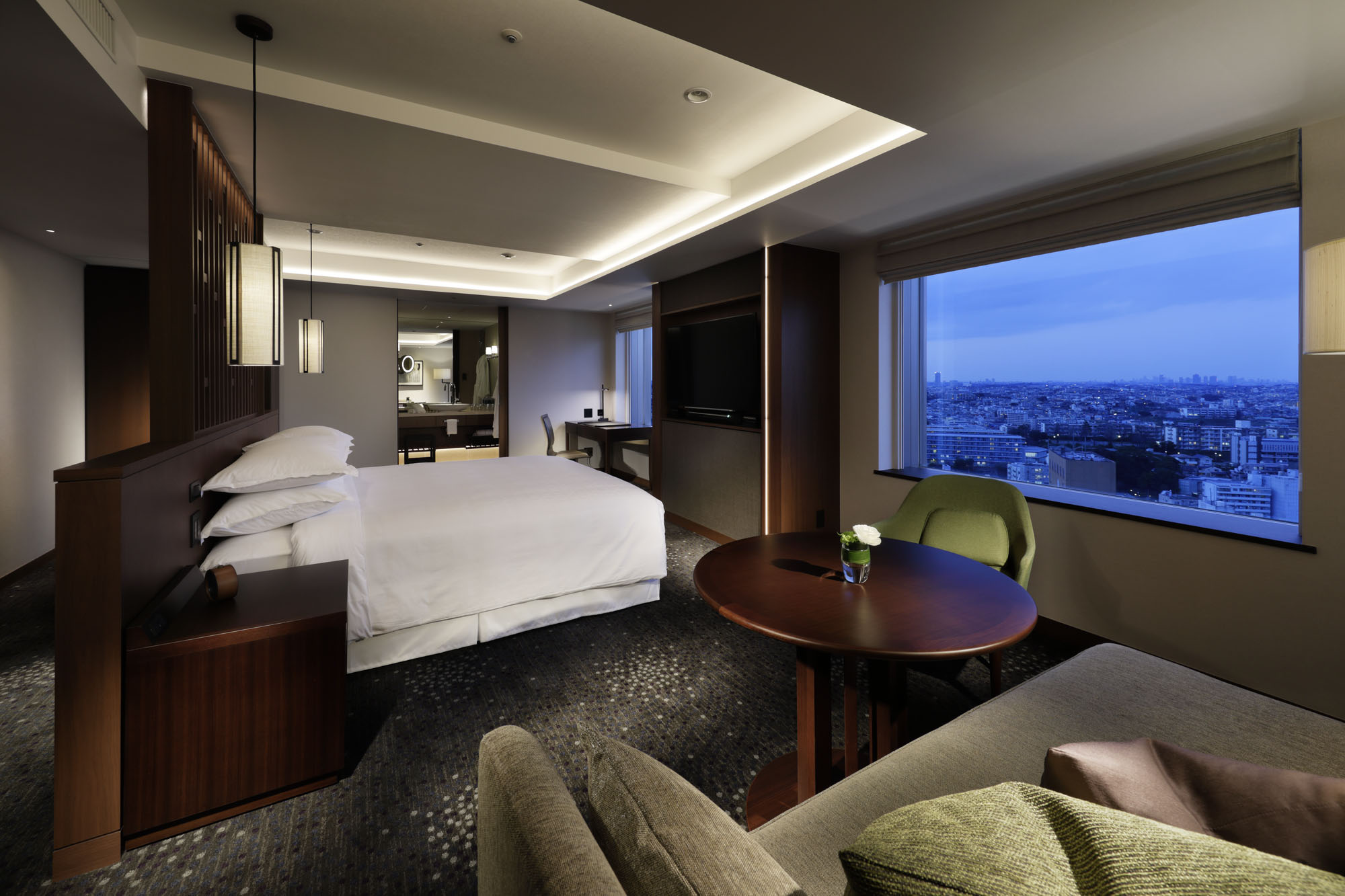 オーナー:
横浜ベイシェラトン ホテル&タワーズ
Owner:
Yokohama Bay Sheraton Hotel & Tower
プロジェクト・マネージャー:
株式会社日建設計
Project Manager:
NIKKEN SEKKEI LTD
インテリア・デザイン:
NAOKO HORII DESIGN CONCEPTS
Interior Design:
NAOKO HORII DESIGN CONCEPTS
ライティング・デザイナー:
株式会社ワークテクト
Lighting Design:
Worktecht Corporation
RAL Japanは環境に最適な製品を提供しています。今回の物件には、ゲストルーム、バスルームとクラブラウンジにて、製品のご提供いたしました。
RAL Japan provided the best indirect lighting for the environment. For this project, your can find our products at the guest room, bath room and club lounge.